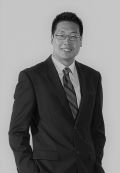 Mr. Huang Juin Hao
Director, Investment
Huang Juin Hao joined Fortress Capital Asset Management in October 2019 and manages the Fortress Absolute Return Fund. He brings to the team more than 13 years of successful fund management and equities analysis.
Prior to joining Fortress, he was a Senior Portfolio Manager with Affin Hwang Asset Management Berhad and has worked as an Senior Equity Analyst in CIMB-Principal Asset Management, Hong Leong Investment Bank and in Public Mutual Berhad.
He holds the Degree of Bachelor of Engineering from the University of Edinburgh.