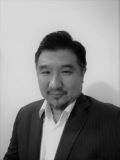 Mr. Helmi Haruna Rashid
Director, Institutions
Helmi joined Fortress Capital in 2019 with 25 years of experience in the domestic and international financial markets. Helmi is a specialist in Islamic banking and finance, and has helped to launch an Islamic bank in Bahrain and in Oman, where the latter was the first Islamic bank in the Sultanate. Helmi's background includes treasury, investment banking, and fund management, prior to his specialization in Islamic banking. Helmi was previously the head of treasury at a local Islamic bank, and also involved in sales and trading before that with a local foreign bank and at one of the biggest banks in Malaysia. Helmi started his career at the central bank, specializing in international fixed income and fund management. Helmi's other technical experience includes foreign exchange, traded equity, as well as private equity.